Malibu rentals can be an excellent source of income, but only if you are able to fill them with tenants. Landlords who do not know how to market their properties will have difficulty finding good tenants and may struggle to generate enough rental income to keep up with property taxes and maintenance costs.
If you want to market one of your Malibu rentals, use these tips to make the process as painless as possible.
Determine How Much to Charge
You may not realize it, but the price you set for Malibu rentals can help or hurt your marketing. If the price is too low, it could make potential tenants think that the property is in disrepair. If the price is too high, you will lose potential tenants to properties with rents that are more in line with your local market.
One of the best ways to see what others are charging is by looking at the Malibu rental listings in your local newspaper. Look for ads for Malibu Point Dume homes that are similar to yours in size and available amenities. You can also look at real estate websites to get an idea of what other landlords are charging.
Lease Terms
Your lease terms also affect your marketing strategy in the Malibu real estate market. Although renters expect that they will not be able to make too many changes to a property, some landlords are now letting their tenants choose paint colors and flooring options.
This makes the rental space more homey, which can keep tenants in place for longer periods. If you are very restrictive and do not allow tenants to make even basic changes, they may rent from someone who will allow a little more personalization.
How long you are willing to rent is another consideration. Someone who just wants a short-term place to live will probably not consider an apartment or condo that comes with a two-year lease. Someone who is tired of moving around and wants to settle down might be put off by a six-month lease.
Staging Malibu Rentals
Home staging is no longer just for sellers. It is difficult for renters to picture themselves living in a property when there is no furniture and no personal touches. Staging the unit with some basic furniture, a vase of flowers and a few pictures can be just the thing you need to entice a new tenant to sign a lease.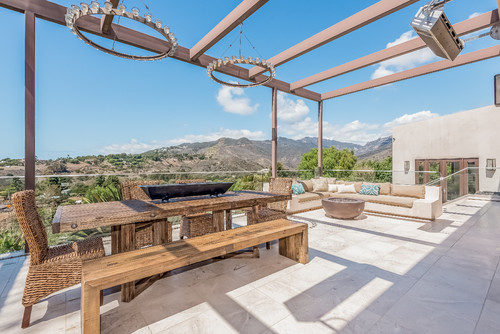 Improve Your Rental
It is not easy to convince someone to rent a property when the fridge does not work and the carpet looks like it is worn right through to the floor below it. You have to decide which improvements you want to make, as making some basic repairs might be enough to successful market the property.
Painting the walls, fixing flooring defects and repairing or replacing appliances is one way to make the property more marketable. It may not be worth it to make major repairs that cost a lot of money, as you may not be able to recoup those costs by renting the property.
Russell Grether of Compass Real Estate is a real estate agent based out of Malibu, CA. He specializes in Malibu real estate, Malibu homes for sale, Malibu properties, Malibu Land for sale, Malibu rentals and surrounding area real estate from Montecito to the Pacific Palisades.